Ozone layer on the mend
Susan Solomon, a prize laureate in 2009, has published a study in Science that confirms the effectiveness of the chemical ban on CFCs; the void in the ozone layer over Antarctica is shrinking.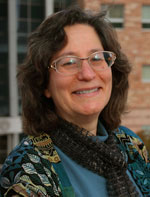 "It´s a big surprise", says Solomon, an atmospheric chemist at the Massachusetts Institute of Technology in Cambridge. "I didn´t think it would be this early".
Using a combination of measurements from satellites, ground-based instruments, and weather balloons Susan Solomon and her team found that, since 2000, the ozone hole has shrunk by 4 million square kilometers.